News & Events
---
June 2018 ISA Press Release Concerning a Posting by the German Suzuki Association (DSG)
The International Suzuki Association has noted an announcement posted on the website of the German Suzuki Association (DSG), an organization that is not a part of ISA or authorized to use the SUZUKI name, asserting that ISA's claim of ownership of the mark SUZUKI is untrue. DSG bases that claim on a decision in a "Supreme Court Judgment" dated November 12, 2014. DSG's posting is wrong in its conclusion and misrepresents the facts.
---

Japan's Talent Education Research Institute Registration for 2018 Summer School
July 29 to August 1: Piano course
July 31 to August 3: Violin, Cello, Flute course
This year, non-TERI members are able to register for the Summer School on this website.
The registration period is from 10:00 JST on May 15 to 24:00 JST on May 31.
---
1st Convención Suzuki de las Américas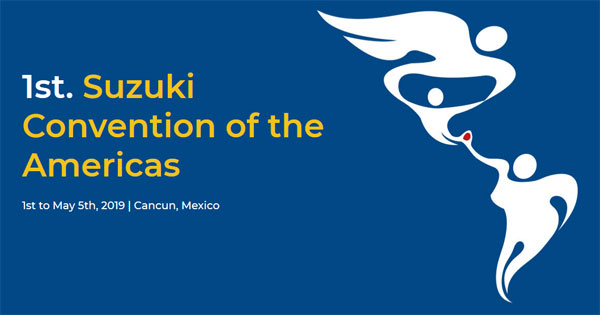 ---
2nd International Teacher Trainers Convention
---
News from Alfred Music Concerning Suzuki Method Publications
News for the Suzuki Violin School: Volumes 1 – 8
News for the Suzuki Flute School: Volume 1
---
Previous News
---
Regional News & Events
Asia Region (except Japan)
Europe, Africa, and the Middle East
North and South America
Australia, New Zealand, and Pacific Islands
Japan